Meeting with old and new colleagues from the numerous oil and gas, chemical and petrochemical, power plant technology, marine and offshore, water and wastewater management, automotive, mechanical engineering, pharmaceutical and medical industries highlighted the integral role our springs play in these applications.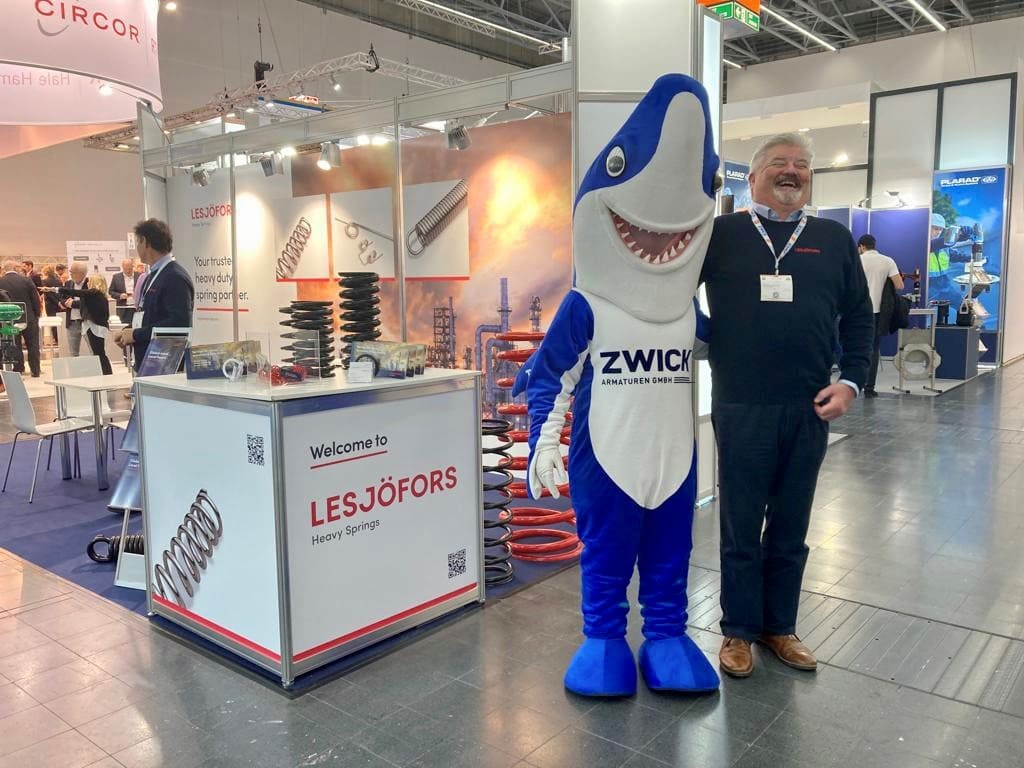 Sharing technical knowledge on our valve springs and actuator springs and discussing future developments including sustainability responsibilities, reaffirmed our position as a valuable provider of coil springs across LNG terminals, gas storage facilities, wind turbines, pipelines and water pipelines as well as many other flow control applications.
Bonnie Mockett, Head of Sales and Marketing, Lesjöfors Heavy Springs Division says: "This was our debut at Valve World and the quality of the visitors and our resulting volume of sales opportunities and contacts demonstrated it was the perfect show to launch at and represent the larger wire diameter springs across the division.
New and existing customers across the energy sector engaged with us at a technical, production and commercial level and we also broadened our knowledge of the sector, especially in the constantly evolving hydrogen valves niche.
Our new corporate brand raised our profile and our global mind, local heart ethos was reflected in the conversations we were sharing."
The three-day show in Dusseldorf proved to be enormously valuable in not only further establishing Lesjöfors' supplier role in the industry but also in enhancing the team's expertise within the sector.
See you at Valve World 2024!